Got parking?
Students lose parking spaces as construction gets underway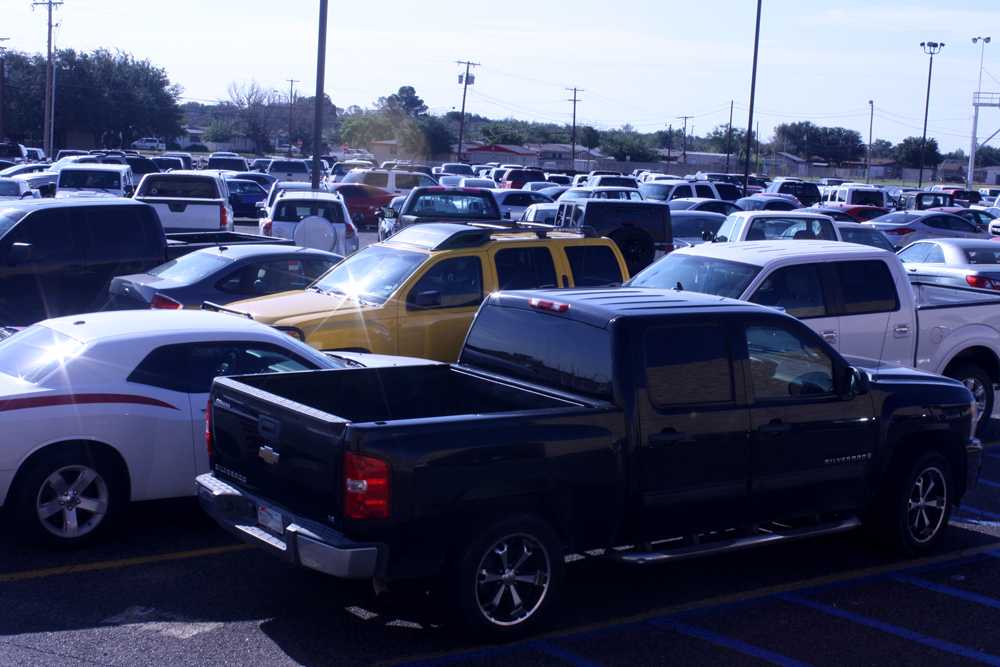 Last year parking was horrendous. This year we have even more students. 350 parking spots have been lost to construction, leaving only 500 permits available.
"I think things have been handled very well because there's enough spots for most people to park. But on the other hand parking is very tight and it's annoying when trucks take up two parking spots because that's a spot that someone needs to park in," Senior Baylee Bennington said.
Many problems are coming along with this temporary loss of empty spaces. Both the back and front parking lots are almost completely filled with vehicles. The entrances and exits are overcrowded and hard to get in and out of the parking lot. Drivers are reckless and not abiding by the rules of driving.
"I understand with the construction that there is a lack of parking, but with so many students (specifically sophomores) finally getting their license and not being able to drive themselves to school can be an inconvenience to parents and students alike," Junior Jordan Fitzpatrick said.
Adding to the difficulties, band needs to practice but takes up a good part of the field house parking lot every morning until around eight.
"I don't like how the band is taking up half the parking lot every morning because it cuts down on where we can park," Bennington said. "And there's not enough room whenever most people get to school because the band still has it blocked off."
The biggest loss was the parking lot across the street from on Bonham Ave and  the front row of parking spots where the tennis courts used to be.
"I think the parking is ridiculous, because it's way overcrowded and the parking is very limited for how many people there is. I'm not even able to get out of the parking lot till around 4:30! And I park in the front," Junior Ash'Lynn Frost said.
Out of the 500 available parking permits at the beginning of school, there are currently 19 permits left.